Menu
Here is a sample menu that provides a list of dishes offered by all of the Tastee Diner locations.
Our food gallery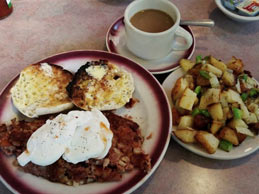 Personal, homey ambiance rememiscent of diners from the 1950's. Nostalgic. Food was great, prices reasonable.
Adam Chornesky
Best BLT in Laurel and Sausage Biscuit with gravy is awesome. Patti is a wonderful server and is just the nicest person ever!!!!!
Lynnell Miller
The cook John serves the best breakfast in all of Laurel. The server Patti has excellent server skills, and extremely friendly!! Love this place!
Anna Roberts